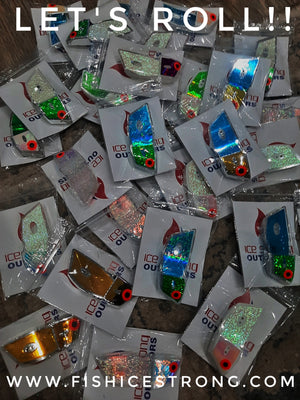 NEW Meat Heads!
NEW COLORS!
Spin N Glos NEW COLORS!
Power Boxes & Batteries
Shipping
All Ice Strong Outdoors Branded Products ONLY will ship the last week of September, all other brands will ship per regular schedules. Thank you for your understanding!
Laker Taker Lures & Too Strong Premium Trolling Flies
Ice Strong Laker Taker Lures are great for controlling the trout population, and our Too Strong Premium Trolling Flies are King Killers! - GLOW WONDERBREAD BACK IN STOCK!
Troll the Laker Taker Lures / Too Strong Premium Trolling Fly behind your favorite attractor.  Check them out today!

#FishStrong #IceStrong #TrollStrong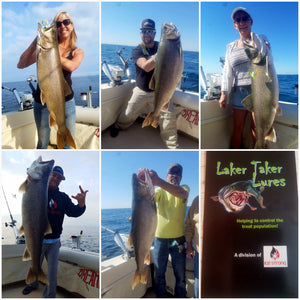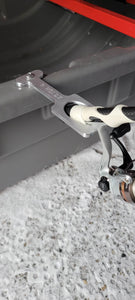 NEW NEW NEW
NOW AVAILABLE for the 2022-2023 Ice Season - New Michigan made stowaway rod holders for your shanty! Made of aluminum - no bending or breaking. Get 'em now!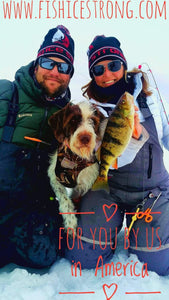 Ice Strong Outdoors - Made in Michigan!
Ice Strong Titanium Spring Bobbers are a necessity for catching any pan fish through the ice!  See the lightest bites!
 
Each bobber is Made in Michigan and is designed for use with Tungsten jigs and flies.

We have a bobber for every application:

The Pulse (2-3mm tungsten jigs and ice flies)

Ultra-light (3-4mm tungsten jigs)-3 colors!

Original (4-5mm tungsten jigs)-3 standard colors and 2 GLOW colors!

XL (deadsticking, heavier jigs & spoons)
These are the ONLY bobbers you will ever need! Shop NOW
#FishStrong    #IceStrong    #TrollStrong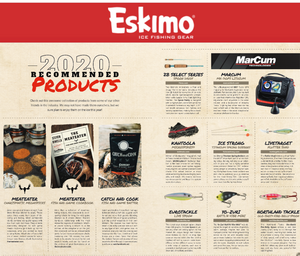 Eskimo 2020-2021 Recommended Products
Ice Strong Outdoors makes Eskimo's 2020 Recommended Products.  Check out the full catalog here!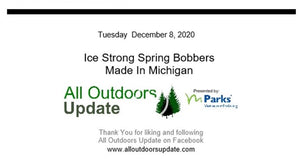 Dec 2020 - All Outdoors Update
2019 In-Fisherman Ice Fishing Tactical Gear Guide
We are pretty excited to announce that In-Fisherman Magazine reached out to us this year and we have been integrated into their "Tips for Titanium Tips" Section of the 2019 In-Fisherman Ice Fishing Tactical Gear Guide. Make sure you get your guide today to see what's new this year!!!
#FishStrong    #IceStrong